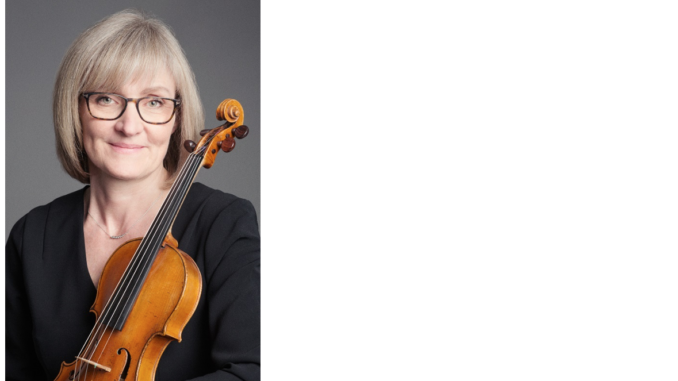 We are excited to introduce our must-watch performer Karen Humle with her improvisation "Emotions".
Looking at the daily news all over the world, we are constantly overloaded with pandemic, political crises, and the big issue about CLIMATE CHANGE and our common future. With the music I lead us through the dark feelings of fear, anger and despair to the light and joyful feelings of love, creation and hope.
Karen Humle, a violinist with a background in classical music, has specialized in playing intuitive improvisations inspired by words, values and people. These "Musical Portraits" are a unique way to express and characterize the essence of a person, a group or an organisation and offer a platform for unthreatening feedback or analysis and as such may serve as a catalyst for personal, social or organizational change. Karen´s wish is that music and art, in general, could give us a room for and a possibility to feel our feelings, but not get overwhelmed by them. Not drowning in the feelings, but swimming with them in lightness, also through the heavy stuff.
Find out more about Karen's work on her homepage.