We are very excited to announce that Jean-Guillaume Weis and his dancers Anna Senognoeva, Youri de Gussem and Malcolm Sutherland will perform at our TEDx event.
Jean-Guillaume has danced with Pina Bausch Tanztheater, Mark Morris Dance Group and Tanztheater Basel a.o. Throughout his career he has participated in many creations, repertoire pieces with numerous choreographers, composers, musicians, dancers, actors, directors and other artists in the world.
Since 1998 he dances mostly in his own work and choregraphs for his company, Dance Theatre Luxembourg, Jean-Guillaume Weis & guests. He has choregraphed over 20 evening pieces, shorter pieces and performed his work in Belgium, Germany, France, Poland, Luxembourg and the United States.
He is guesting regularly with other companies and in various art and theater projects as a dancer, choreographer, performer and actor. At the University of Luxembourg TEDx event we will have the opportunity to enjoy one of his creations.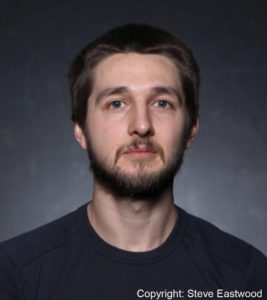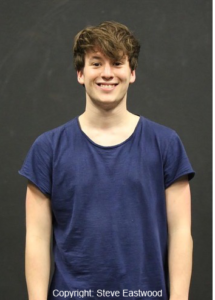 The british dancer Malcolm Sutherland was part of the Nürnberg Staatsballet Basel, dancing in choreographies of Ohad Naharin, Jiri Kylian, Nacho Duato, Mats Ek, M.Bigonzetti, etc. for the Swedish Ballet and in International galas in Stuttgart, Biarritz and Prix de Lausanne.

He has also created the music video for "Falling Lives" by Turning Plates.

Malcolms first participation in a project of Luxembourg Dance Ensemble was in 2017 in "Bucketful of dreams". He since has danced in "DRIVEN" (2018) and "Lisa Berg project".

Youri started learning hip hop dance in a private school at the age of 11, for more than seven years. At the same time he started to get in touch with theater. In 2008, he was accepted in Athénée Royal des Beaux Arts de Bruxelles, where he learned contemporary dance and ballet.

Two years later, he passed the audition of the Royal Conservatory of Antwerp directed by Iris Bouche where he obtained a bachelor in contemporary dance in June 2013. In Antwerp, he discovered several dance styles, such as Anne Teresa de Keersmaeker, Sidi Larbi Cherkaoui, Wim Vandekeybus, Pina Bausch and William Forsythe.
Since then, he has worked and performed with various artists: Willi Dorner, Dodo Groot (Land Zonder Ei), Dimitry Leue.
In 2013, he danced the repertory of Sidi Larbi Cherkaoui for Les Médusées in the Louvres in Paris, directed by Damien Jalet with the Eastman company.

Last year, he pursued his education in P.A.R.T.S. (founded by Anne Teresa de Keersmaeker)
Currently, he is working with the choreographer Ricardo Ambrazio under the name of Untamed Production. And he has recently started developing his own work as a dancer and choreographer. Flock was his first participation in a project of Jean-Guillaume Weis followed by several actual and future collaborations.

Anna was born in Russia and started dance studies in Brussels when she was 16 years old. Afterwards she took training courses at the conservatory of contemporary dance in Antwerp.

During her studies she participated several times in the P.A.C.T.T. Dance Festival, in "Aporie" a performance of Iris Bouche and "ZeroDotOne" of Filipp Van Huffel as well as in other shows at the conservatory like "Sin" of Sidi Larbi Cherkaoui.

Later she participated in «Saloon» of Dieter Defurne and did a training course with Wim Vandekeybus. Since then she works with different choreographers like Iris Bouche in "A corps perdu", Untamed Productions (Ricardo Ambrozio) and Gregory Maqoma with Companhia Instavel. She has danced with Dance Theatre Luxembourg in "Flock" and "Lisa Berg project".